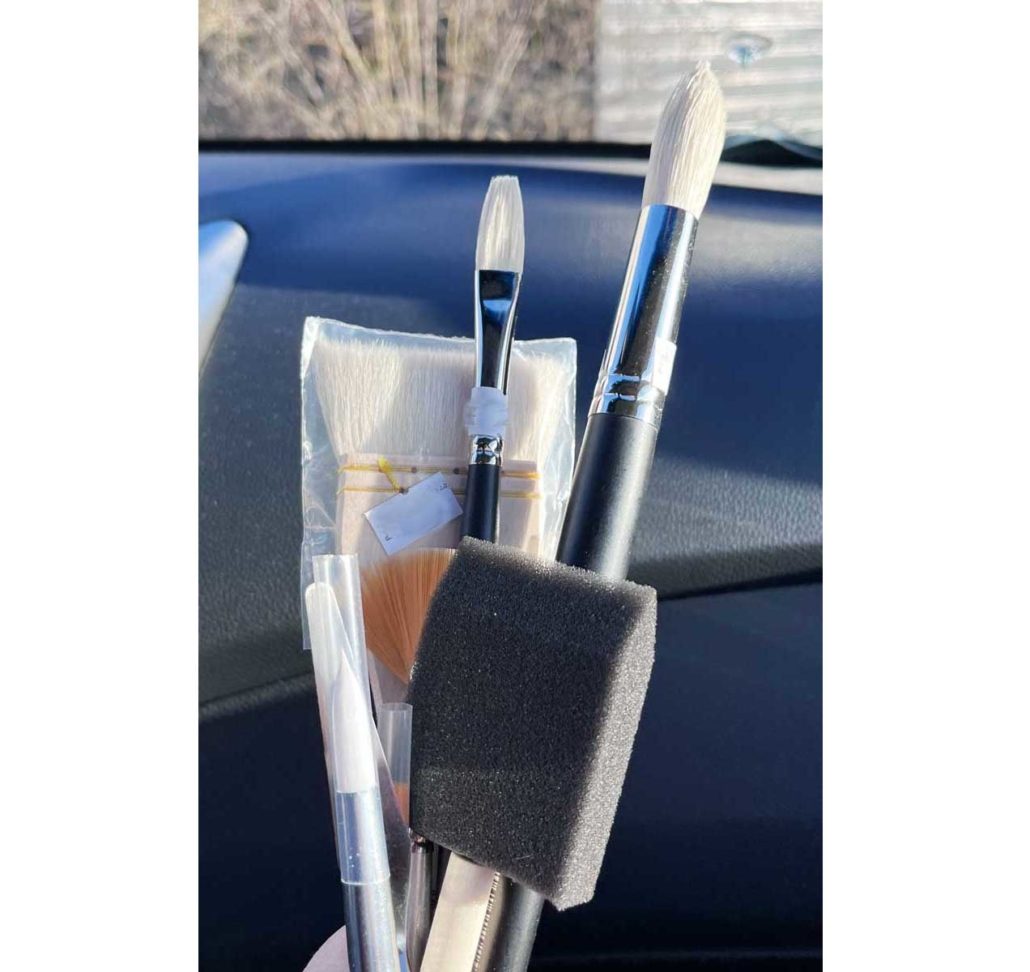 The brushes I found in the DIY store were really only an absolute temporary solution and not a good substitute at all. In the end, they are only good for experiments. In the meantime, I have modified some of the brushes a little to use them for special effects, for example. Homemade special brushes, so to speak.
The next thing that occurred to me was that I could write to the artist Nikki Monaghan and ask her if there was a way to order brushes quickly here in the UK.
Nikki Monaghan. We visited Nikki Monaghan on our first trip to Scotland in September 2022. I had spotted her on Instagram earlier this year and messaged her. I love her colourful painting style. Her paintings express so much lust for life that I always enjoy going to her website to see what new things Nikki has painted. Website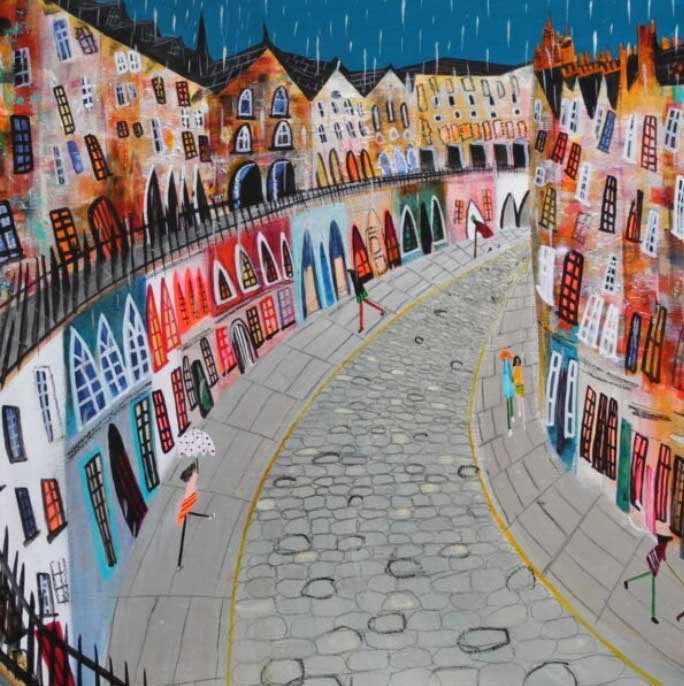 She gave me two recommendations where I could order brushes quite quickly. But until then, one more option had to be considered.
That's why we drove an hour to Kyle of Lochalsh on the mainland. There I found a small shop for artists' supplies via the internet. It was really a very small but fine shop. Crate Art Shop. They had a lot of things I could use for my painting.
Thanks to Nikki and a friendly little specialist shop near the Isle of Skye, I was rescued from my state of emergency. Happy and full of energy, we drove back to the Admiral's House.

https://www.katjameierchromik.de/wp-content/uploads/2022/11/pinsel-crateartshop.jpg
1200
771
Katja Meier-Chromik
https://www.katjameierchromik.de/wp-content/uploads/2022/09/weiss-blank.png
Katja Meier-Chromik
2022-11-22 12:08:31
2022-12-08 11:53:33
The rescue