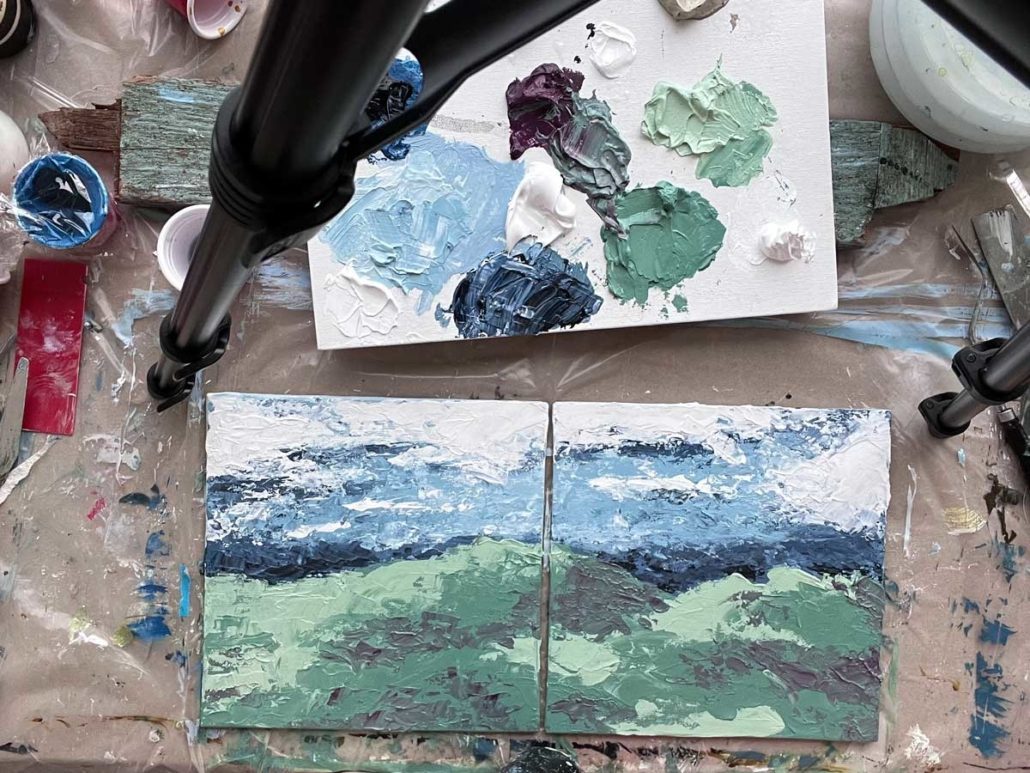 The brushes are there and yet I walk around the studio like a headless chicken. I could finally start now. But… with WHAT do I start? How do I start?
Use the time, Katja! That's what's been going through my head since I accepted the offer to stay on Skye. Of course, I have ideas. I have some ideas, but still, I need to get going.
I want to change things, loosen up, try something new and, and, and. Impatience, my biggest enemy, is breathing down my neck. The best thing for me to do is to start painting, just paint, without thinking too much.
It works quite often for me, if I have not painted for a while, this is the best way to get back into the "flow". So, I mix colors first. That calms me down. Then I take a canvas and just start.
Without having an idea what will be seen on this canvas afterwards. But after some time, I throw down the brush and leave the studio frustrated.
How good the weekend has arrived, so we can go exploring the island on the same day. That should distract me a bit and give me to new thoughts.
https://www.katjameierchromik.de/wp-content/uploads/2022/12/farben-mischen.jpg
738
1200
Katja Meier-Chromik
https://www.katjameierchromik.de/wp-content/uploads/2022/09/weiss-blank.png
Katja Meier-Chromik
2022-11-23 22:02:43
2022-12-08 11:54:16
Get started – no matter what and how!