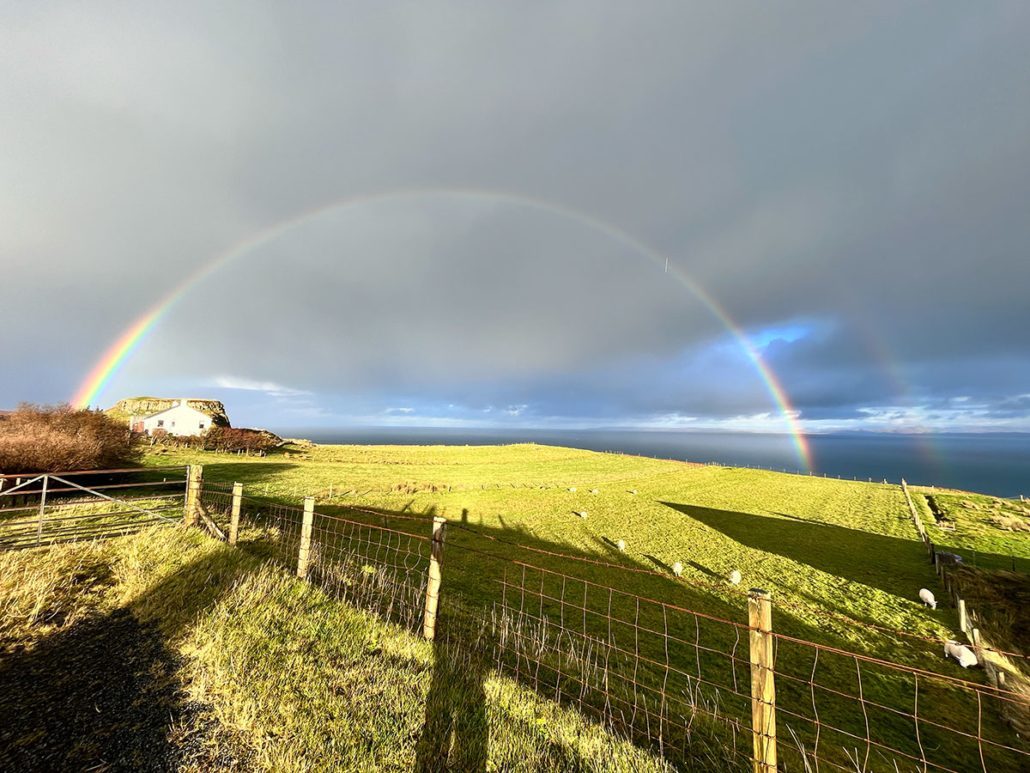 My husband and I got completely involved with the island after my failed painting start. The landscape is really great. You think with every view to stand in front of something gigantic and incredibly beautiful. You feel how grateful you are to be able to see and experience this. We had a very special moment when we discovered a rainbow that could be seen in its entirety. Never in my life have I seen a whole rainbow.
Since we were sitting in the car at that moment, we excitedly looked for a place to stop. Finally, we stopped the car and got out. We were amazed and stunned. In front of us this magical experience. It was not just a rainbow; it was a double rainbow. You could see where it started and where it ended.
One photo, quickly one photo. But pretty quickly we realized that we couldn't really capture this moment on a photo.
So, we just stood there and looked at this rainbow for a long time. We didn't dare to get back into the car and drive off. Each of us wanted to soak in this moment, this view so deeply and not give it away anymore. It was a beautiful and unique experience.
https://www.katjameierchromik.de/wp-content/uploads/2022/12/IMG_6231.jpg
900
1200
Katja Meier-Chromik
https://www.katjameierchromik.de/wp-content/uploads/2022/09/weiss-blank.png
Katja Meier-Chromik
2022-12-08 12:46:55
2022-12-08 12:49:23
Excursion East Coast Skye