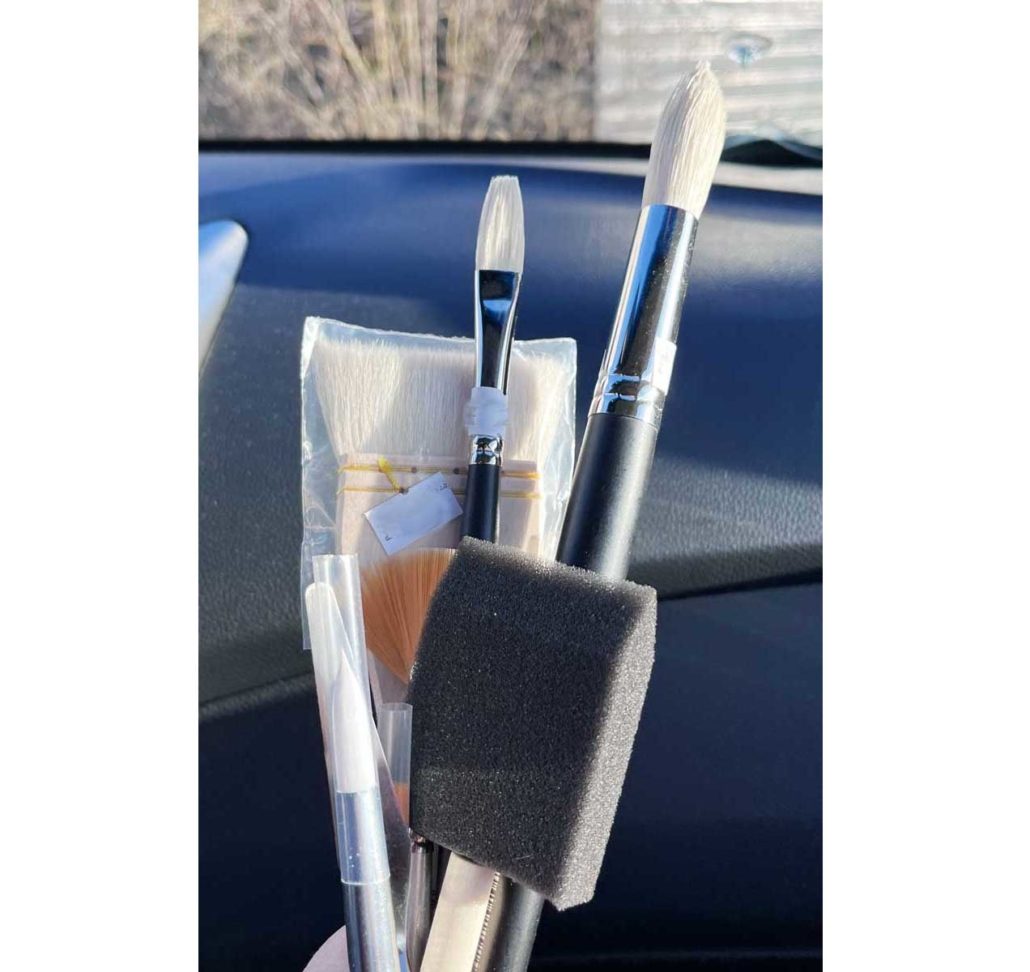 Die gefundenen Pinsel aus dem Baumarkt waren wirklich nur ein absoluter Notnagel und kein guter Ersatz. Sie sind letztendlich nur für Experimente gut. Einige Pinsel habe ich mittlerweile etwas verändert um sie z.B. für besondere Effekte zu verwenden. Selbstgemachte Spezialpinsel sozusagen.
Als nächstes fiel mir ein, dass ich die Künstlerin Nikki Monaghan anschreiben könnte und sie fragen, ob es hier in UK eine Möglichkeit gäbe schnell Pinsel zu bestellen.
Nikki Monaghan haben wir auf unserer ersten Reise nach Schottland im September 2022 besucht. Ich hatte sie Anfang des Jahres auf Instagram entdeckt und angeschrieben. Ich mag ihren farbenfrohen Malstil und Ihre vereinfachte Darstellung der Dinge. Ihre Bilder strahlen soviel Lebensfreude aus, dass ich immer wieder gerne auf Ihre Internetseite gehe, um zu sehen was Nikki neues gemalt hat. Website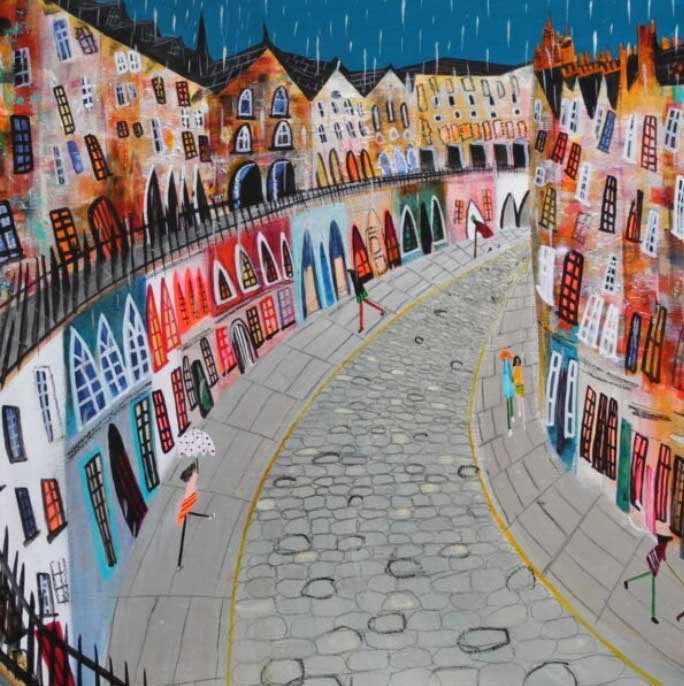 Sie nannte mir zwei Optionen, wo ich recht schnell Pinsel bestellen könnte. Dies habe ich dann auch gemacht. Doch bis dahin musste noch eine weitere Möglichkeit in Betracht gezogen werden.
Deswegen sind wir am Samstag eine Stunde nach Kyle of Lochalsh aufs Festland gefahren. Dort habe ich über das Internet ein kleines Geschäft für Künstlerbedarf gefunden. Es war wirklich ein sehr kleiner und feiner Geschäftsraum. Crate Art Shop. Sie hatten einiges was ich für meine Malerei gebrauchen konnte.
Dank Nikki und einem freundlichen, kleinen Fachgeschäft nahe der Isle of Skye, wurde ich aus meiner Notlage gerettet. Glücklich und voller Tatendrang fuhren wir zurück zum Admiral's House.

https://www.katjameierchromik.de/wp-content/uploads/2022/11/pinsel-crateartshop.jpg
1200
771
Katja Meier-Chromik
https://www.katjameierchromik.de/wp-content/uploads/2022/09/weiss-blank.png
Katja Meier-Chromik
2022-11-22 12:08:31
2022-12-08 11:53:16
Die Rettung